I'm a co-founder and partner in AwakeningSoul, [www.awakeningsoulpresents.org] which is, at its core, about providing sanctuary, sustenance and inspiration.  I thought I might share a bit of what's been inspiring me... filling me over the past few weeks, as we look forward to the AwakeningSoul gathering in November at Lutheridge for 'Ancient Soul/Modern Mind.'

I've spent most of the summer so far working with teens and young adults in a variety of 'camp' settings; at the Sawyerville Day Camp [for economically disadvantaged children] in rural southwestern AL, in MN at a gathering of teens, with the focus mostly on music, and in northern ID, at a camp for senior high students from the WA/ID area.  Each of these opportunities to be with young people has been challenging, and I have left each one with a profound sense of hopefulness and wonder.

Greensboro, AL
The Sawyerville Day Camp is staffed by about 120 high school and a few college age folks, who commit, on a volunteer basis, at least nine days of their summer to help run the SDC.  They go from 6a to almost 11p every day, without pay, to provide loving support and a safe place for the campers who arrive every day at 8; eager, hungry, playful, some fearful, some acting out, but all looking forward to the joy of a day with food, sleep, laughter and love.  Swimming, games, a little bit of 'program' time, arts and crafts, journaling, singing and dancing…these fill the time that we share.  At 4p every day, after the campers have been loaded onto the buses, the camp staff drops into a coma-like sleep in a matter of seconds during 'chapel time' for about a half-hour, exhausted, spent, full of the joy that is brought only by knowing you've been a part of something beyond your power to create. The hugs, the tears, the heart-tugging goodbyes at the end of the week.. all speak volumes about the bonding and trust that form and shape the real 'work' of the week. There is a long waiting list of staff hoping to be able to volunteer for each session. And we sing ...'May the work that I do speak for me.'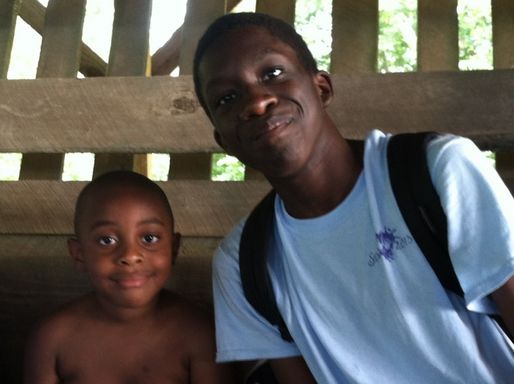 White Bear Lake, MN.
We sat in a circle, 15 or so of us… with the only instruction being, if you are willing and 'called,' to enter into the center of the circle and musically portray a time when you felt alive or real..or connected. One at a time, tentatively entering that circle, the stories emerged… a lost connection with someone, a deep yearning for relationship, the sudden, unstoppable wash of truth telling, liberating and tender… all of us moved to tears and laughter, drawn toward the light and flying free, supported by wings of trust, lifted by the wind of the Spirit's calling.  'You can't stop the Spirit, she goes on and on, like a mountain, old and strong… you can't stop the Spirit.'
Camp Cross, Lake Coeur d'alene, ID
We are in a circle, about 70 of us… moving from the sharing of our individual stories, the acknowledgement of our unique gifts,  to journeying out into the world… taking those gifts out into the wide, scary, challenging and wondrous world that awaits beyond this comfortable, tightly knit group.  We find 'ourself' in relationship to the 'other' … the beautifully rich expression of Ubunto - 'I see you.'  'Then I am here!'  Morning prayer, on the shore of the lake just after sunrise… this morning's message from the pen of Pablo Naruda… be quiet, so that you may hear.  This fragile ebb and flow of timeless giving and taking; the offering, the receiving, the invisible dance partners that shape how we live in and leave this world...
'Calling you to take what's inside, carry it outside this circle of love'… the young woman dancing, so soulfully, painting in movement on the canvas that the words can only begin to sound… it is a wondrous and hopeful time to be alive.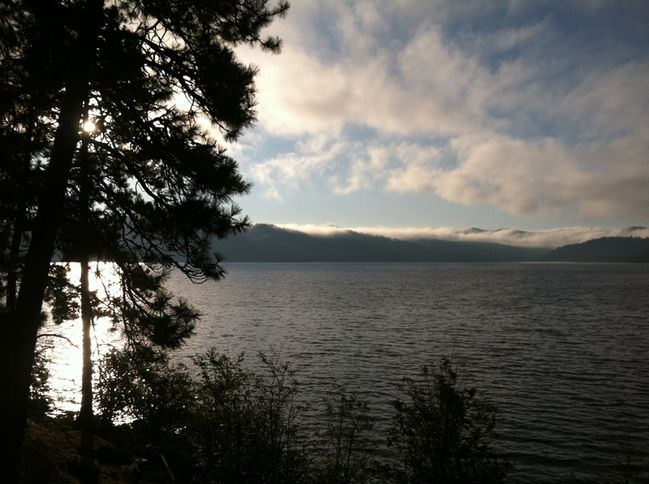 Inspiration...

Fran McKendree ~ Hendersonville, NC ~ August 14, 2013