Had a really wonderful 4 days helping out with a retreat for youth workers, with my friend and colleague Jenifer Gamber, and about 14 other great folks.  This has become an annual event at this beautiful and contemplative Benedictine house.  Check for dates for next September.
One of our morning sessions;
Here's sunrise one morning, overlooking the mighty Hudson River..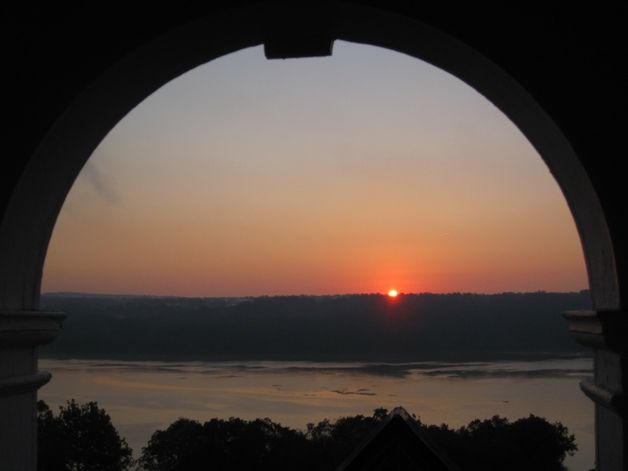 We took a little ride to a bridge over the Hudson and where a thunderstorm suddenly descended on us. The wind picked up very quickly and the river had this very strange look to it.... there had been quite severe flooding, and the river was quite high...